Where you ever curious about how much some well known brands logos cost? In this article we shed some light on 'Famous logo design and branding costs'. Before we get into the costing of each project, it is important to note the difference between logo design and branding. Logo design is exclusively the design of a company visual identity or logo. Branding involves logo design, brand guidelines, stationary, brochures, social media design, websites, signage, etc. So branding can sometimes take years to complete for large companies given the amount of research and work that needs to be carried out.
1. 2016 Eircom Rebranding to Eir
In 2016 one of Ireland's largest telecommunications company, Eric became known as Eir. The launch included a full range of branding across as platforms and mediums in both print and online. The company wanted the new brand to "reflect the dynamism and confidence of our company – one of Ireland's most recognisable brands". It is the most expensive branding project that has been carried out in Ireland.
Re-branding cost €16,000,00
2. 1997 BBC Re-brand
The British Broadcasting Agency is a state funded multi-media company that reaches hundreds of millions of people worldwide. In 1997 the company undertook the rebranding in order to make the brand more legible on screen.
Re-branding cost €16,700,00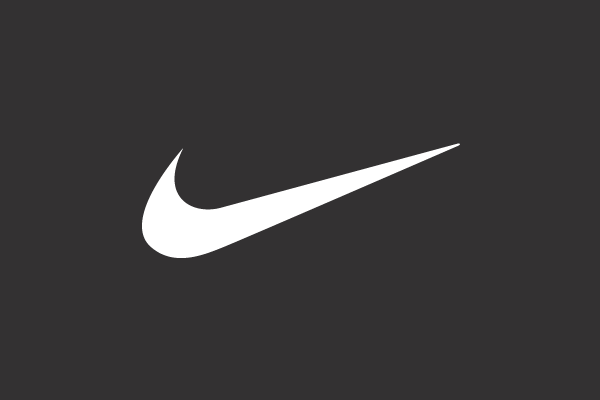 3. 1971 Nike Logo
The Nike "Swoosh" is perhaps one of the most iconic logos in the world. Another little known fact about the logo is it was also one of the cheapest identities to have survived from its original inception. In 1971 co-founder of Nike Phil Knight commissioned  graphic design student Carolyn Davidson to design a logo that would embody the aerodynamic movement often associated with sports. Virtually unchanged since 1971, Phil Knight is rumoured to have given Davidson an undisclosed amount of stock in the company as a thank you for the iconic design – rumoured to be worth over $600,000 today.
Logo cost €32
4. 2009 City Of Melbourne Branding
Located in Australia, Melbourne is a wealthy city famous for its artistic community, roaming trams and thriving economy. In 2009 this massive branding project was undertaken by Landor to support Melbourne's new corporate identity strategy.
Branding cost €580,000
5. 2010 ANZ Re-brand
ANZ (Australian and New Zealand Banking Group) is a bank located in Australia and New Zealand. It is the third most popular bank in Australia and the number one bank in New Zealand. Beginning in 2010 the company undertook a massive rebrand including a whole new marketing campaign. The campaign took a whopping two years to complete and was seen in many quarters as a resounding success for the bank group.
Re-branding & marketing cost €13,900,000
6. 2001 BP Re-brand
In 2001 oil industry giant British Petroleum, known simply as BP today, replaced their old logo with the new 'Hellios' logo. The logo was completely overhauled with only the green and yellow colour scheme kept. BP commissioned Landon Associates, PR consultants Ogilvy PR and advertising agency Ogilvy & Mather to handle the re-brand. The new design incorporated a more environmentally conscious image and the new tagline "Beyond Petroleum". The re-brand was widely criticised in many quarters as a cynical attempt by the oil company to appear more environmentally friendly. In the wake of the 2010 BP oil spill, Greenpeace set about mocking the logos design with the Helios symbol parodied.
Re-branding & marketing cost €196,000,000
7. 1885 Coca-Cola Logo
The Coca-Cola logo is one of the worlds most iconic identities. Design in 1885 by the founders bookkeeper Frank M.Robinson, it is made up from an elaborate Spencerian script. Not only did Frank Robinson come up with the logo, but he also thought up the company name – suggesting that the alteration of the two C's would work to the company advantage in advertising.
Logo cost €0
8. 2012 London Olympics Branding
One of the most hated logos of the last decade, the 2012 London Olympic logo and branding was designed by Wolff Olins in 2007. The logo itself was supposed to reflect London's multi-cultural, modern and edgy persona as a city. Instead the logo was derived by the design community as a weak attempt at being trendy and looking unprofessional.
Branding cost €580,000
9. 2008 Pepsi Re-brand
 PepsiCo are one of the world's biggest manufacturers of soft drinks. In an attempt to make up lost ground with Coca-Cola, Pepsi commissioned the New York based Arnell Group to re-brand the company identity in 2008. The re-brand was criticised as being very similar to Barrack Obama's 2008 Presidential campaign logo.
Re-branding cost €928,000
For any more information regarding 'Famous logo design and branding costs' or to avail of our services call Opus Creative on +353 (21) 242 8689 or email us on hello@opuscreative.ie