That time is upon us again when the politicians take centre stage. Cap in hand and armed with promises, party affiliated and independent candidates make the daily rounds looking for votes to ensure they are seated in the circus known as the Dail. This silly season is evident by the countless leaflets, political ads and the notorious election posters. In this article Opus Creative bring you Eight of the Worst Irish Election Posters Ever and we critic their terribleness!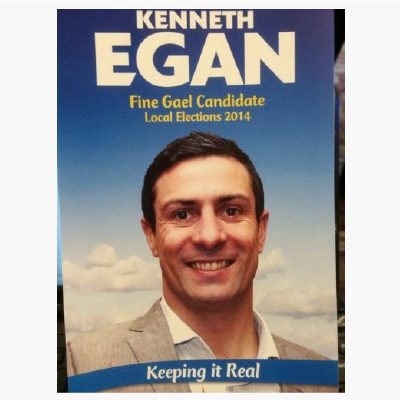 8. Ken Egan
Ex boxer Ken Egan ran for Fine Gael in the local elections in 2014 and was subsequently elected. Far from being the worst design on here, the poster does get flack for leaning on 90's ebonic slang of "Keeping it Real". Really relating to the kids there Ken.
Source: thejournal.ie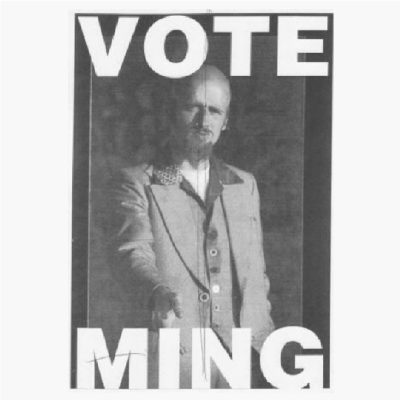 7. Ming
Long time politician and avid supporter of the legalisation of cannabis, Luke 'Ming' Flanagan is a colour politician in the Rosscommon – South Leitrim constituency. In this poster Ming dons his finest Saturday Night Fever garb, perfects the trout pout and channels his inner Travolta to strange effect.
Source: Irish Election Literature
6. Sean Clerkin
Staunch Christian and all time fun loving politician spreads the good Lords words in this uber religious campaign poster. His main promise to the youth is jobs – not condoms! Sean well and truly had his finger on the pulse of the youth through the prism of stained glassed spectacles.
Source: Irish Election Literature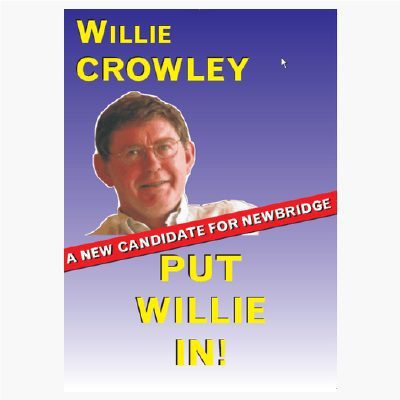 5. Willie Crowley
The late Willie Crowley had a questionable campaign slogan with a penchant for salacious puns. This slogan is helped by the very questionable design.
Source: Twitter
4. John Bracken
Independent John Bracken channels his inner scouser. Both the design and photography don't inspire the confidence associated with leadership.
Source: Imgur
3. Alan Shatter
Ex-Minister for Defence and erotic novelist Alan Shatter promises to be a fantastic pop politician with this pun-tastic design. Shatter trying to appear cool just comes across as false.
Source: Irish Election Literature
2. Progressive Democrats
Now defunct political party bizarrely using pizza delivery service as a vehicle to deliver their promises. What was the rational? People like pizza, let's harness this love of pizza and correlate it with us delivering on the promises that we most likely won't be able to deliver on!
Source: Irish Election Literature
1. Jerry O'Sullivan
2016 Cork North West candidate completely ignores the idea of branding, design or any kind of organised communication with this woeful election poster. If someone can't organise a poster, how are they supposed to deliver on election promises? He does sing about the issues though – on Youtube.
Source: Twitter
For any more information regarding our article on the Eight of the Worst Irish Election Posters Ever or to avail of our services please call Opus Creative on +353 (21) 242 8689 or email us on hello@opuscreative.ie